Washable hygienic protection | Grant
Part of the For a cleaner river project with the support of
For a cleaner river is a project supported financially by RECYC-QUÉBEC as the result of a call for proposals to promote reduction in the use and disposal of single-use plastics. This grant program, in collaboration with partner cities, is designed to reduce the cost of buying washable hygienic protection products for menstruating people and those suffering from incontinence.
Hygiene protection: The cost of disposables
Each year, in Canada, about 771 million hygiene protection products are disposed of. This represents about 3 kg of disposable products per capita, each year.
It is calculated that during their life, a person will use about 15,000 disposable sanitary pads and/or tampons.
Composed of various mixtures of plastics, they are non-recyclable and non-compostable, and they take about 450 years to decompose completely.
"It is estimated that on an annual basis, someone who menstruates will spend on average $70 for disposable personal hygiene products. In contrast, the cost for sustainable alternatives would be about $39 per year." 
Source : Mme L'Ovary, 2020
Why invest in sustainable hygiene products?
Subsidies for reusable hygienic products
Thanks to funding from RECYC-Québec, and in partnership with municipalities who responded to the project, the GRAME subsidizes 50% of the purchase price of certain reusable hygiene products, up to $100 per person, for purchases made after January 1, 2021.
Menstrual cups;

Reusable menstrual underwear;

Reusable sanitary pads;

Incontinence protection underwear;

Reusable incontinence products.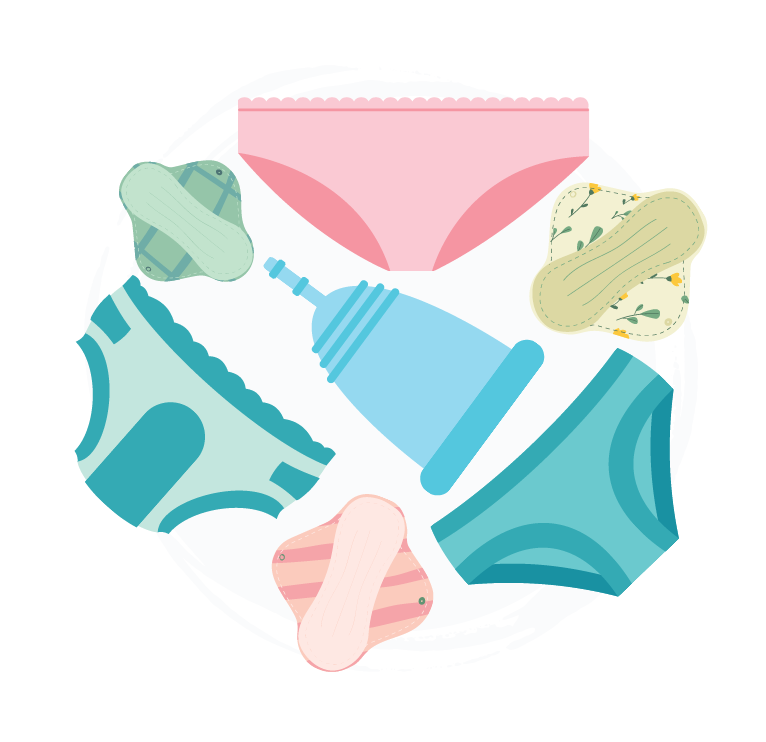 Participating municipalities
Les municipalités participantes
Villes participantes à venir
Vous souhaitez que votre municipalité participe au programme de subvention? Partagez-lui notre page!
If your municipality participates in the program, but you cannot find its name in the drop-down menu on the form, then the grant funds have now been exhausted. We recommend that you contact your city directly to find out what options are available to you!
3 THINGS TO KNOW BEFORE ASKING FOR YOUR GRANT
Frequently asked questions
Thanks to the support of: